Dit weekend krijgt Slovakije een absolute primeur. Zaterdag start The Championship van de Challenge Family in Samorin, de finale wedstrijd voor het Challenge circuit op de lange afstand. Maandenlang konden pro's en age groupers zich kwalificeren en zaterdag is het zo ver. In het XBionic Sphere in Samorin ontvangt Challenge een absoluut sterrenveld, met op kop Alistair Brownlee, die vrijdag ter plaatse bekendmaakte dat hij een gooi wil doen naar een tijd onder 3u25 om dus een nieuw wereldrecord te zetten. Mojid Bands-man Olivier Smekens is voor ons ter plaatse en volgt het allemaal op de voet (en hij doet zelf ook een gooi naar eeuwige roem)…
XBionic Sphere Samorin is vermoed ik geheel onbekend in tri-minnend Vlaanderen, maar daar zou snel verandering in kunnen komen. Het is een fantastisch nieuw sportparadijs in Bratislava, op amper anderhalf uur vliegen van Brussel. Vergelijk het beste met Club La Santa, weliswaar mis je het Lanzarote gevoel.
875 atleten uit 57 landen staan er zaterdag aan de start van de Challenge 'The Championship'. Voor het Challenge circuit het wereldkampioenshap 'by qualification only' over de halve afstand. Het deelnemersveld bestaat uit 125 Duitsers, 34 Taiwanezen, 54 Slovaken, om maar enkele grotere groepen op te noemen. En uiteraard 15 Belgen, maar helaas staat er maar één Belgische pro op de startlist.
Zieke Heemeryck start toch
En dan nog in niet ideale omstandigheden. Pieter Heemeryck werd vorige week ziek en bleef tot donderdag nog antibiotica nemen. "Ik heb even getwijfeld of ik zou starten," zei Pieter, "maar ik vond dat ik het toch moest proberen. Hoe mijn conditie nu is na die ziekte, is voor mij ook een vraag. Ik start zaterdag, dat staat vast. Maar wat het zal worden, durf ik echt niet zeggen," aldus Pieter die in de loop van vrijdagnamiddag arriveerde in Samorin.
Het pro-veld is er echt wel eentje om U tegen te zeggen: Lionel Sanders, Michael Raelert, Sebastian Kienle, Terenzo Bozzone, Andreas Dreitz…nemen het op tegen een leger Olympians en ITU stars Richard Murray, Alistair Brownlee en lokale superster/snelste tri zwemmer ter wereld Richard Varga. Bij de vrouwen valt vooral de naam Heather Wurtele op als gedoodverfde winnares. Ondergetekende neemt het dus op tegen een topveld 😉
Slovaaks Kona én wereldrecord in de maak?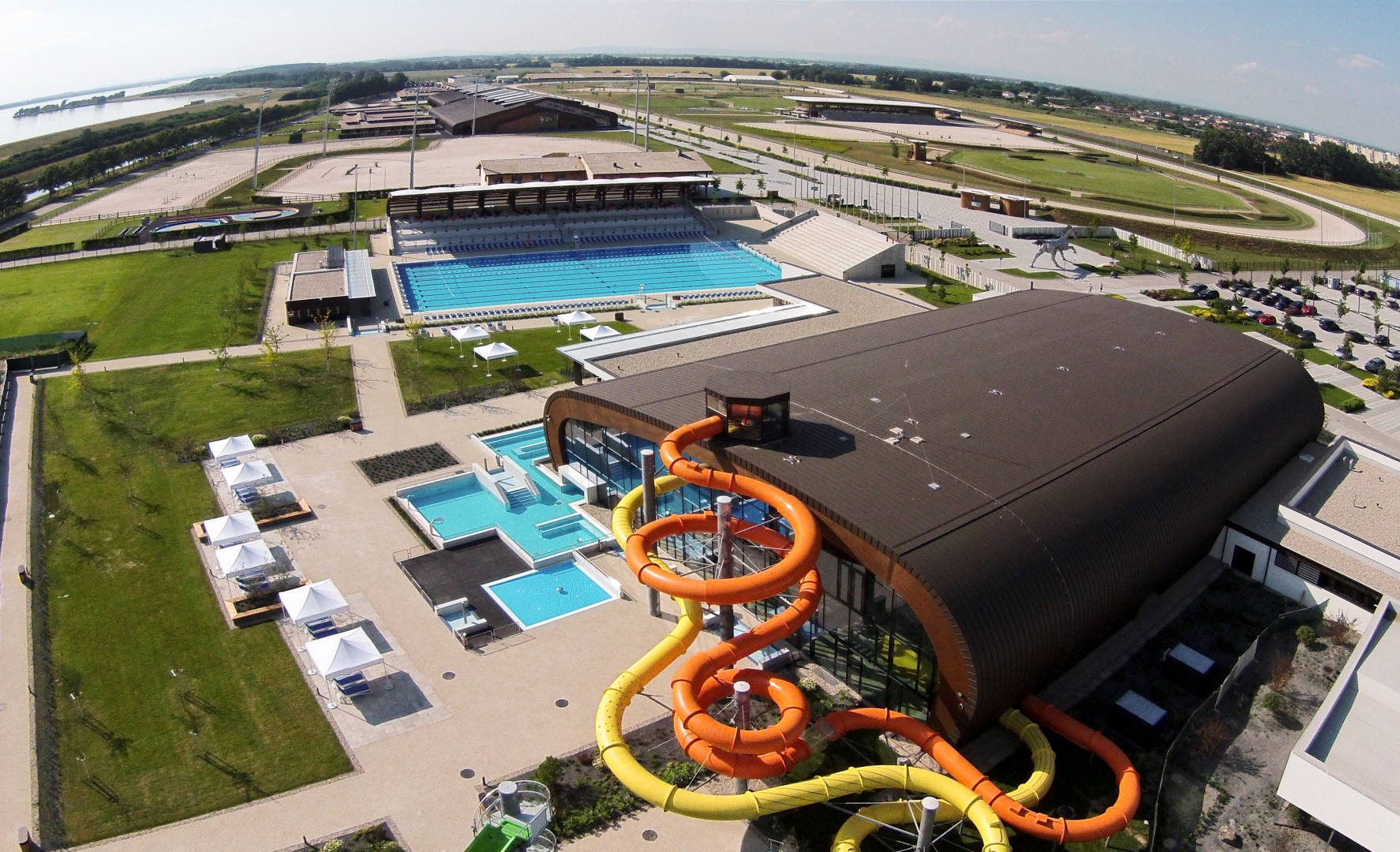 Samen mogen de pro's zaterdag 150.000,- euro verdelen. Of de hoofdmoot van die prijzen pot naar Ali Brownlee gaat, is de grote vraag. De Brit passeerde deze week voorbij de Mojid Bands stand in de expo en stond ons even te woord. Hij maakte bekend dat hij effectief een gooi wil doen naar het wereldrecord over de halve triatlon. En hij wenste 3athlon.be en alle deelnemende Belgen 'all the best' toe.
Het belooft zaterdag een broeihete race te worden, letterlijk en figuurlijk. Alles is live te volgen op
thechampionship.de
. De pro's duiken om 9 uur 's ochtends de Donau in. Zondag krijgt u van ons meer nieuws met onder andere mijn raceverslag. Enjoy the weekend!