Op uitnodiging van Sportdeals mochten we mee naar Helsinki voor de opening van de gloednieuwe Karhu Concept Store in het hippe centrum van de Finse hoofdstad. We kregen er meteen een heuse primeur te pakken. In februari 2015 komt Karhu namelijk met een gloednieuwe triatlon schoen op de markt. Wij mochten de conceptversie van de Karhu Flow Tri alvast bekijken.
De Flow Tri is gebaseerd op de Karhu Flow Lite, de lichtste schoen uit het Performance segment van de Finse loopschoenen, inclusief dezelfde Fulcrum technologie. De Flow wordt al door heel wat triatleten gebruikt als wedstrijdschoen en specifiek voor die triatleten heeft Karhu de Flow aangepast in functie van snelle(re) wissels.
De twee meest opvallende vernieuwingen komen de snelheid en het gemak van aan- en uittrekken van de schoenen ten goede. Je krijgt je vinger meteen in het lipje met het oog aan de achterzijde zodat je vlot je voet, ook blootsvoets, in de schoen krijgt. Zoot had met hun Ultra TT een gelijkaardig concept, maar dan verwerkt in de schoen zelf, wat tot irritatie kon leiden. Bij Karhu buigt het lipje mooi weg zodat er geen wrijving is.
Met de velcro sluiting vooraan in combinatie met een snelsluit systeem voor de veters lijkt Karhu de ideale combi gevonden te hebben voor de actieve triatleet.
Opmerkelijk is dat het karakteristieke M-logo van de Karhu Performance schoenen ontbreekt. Dat is een bewuste keuze van de Finnen zodat er binnen in de voering geen enkele naad voelbaar is. Zo krijgt de atleet die blootsvoets loopt, geen irritaties aan de huid.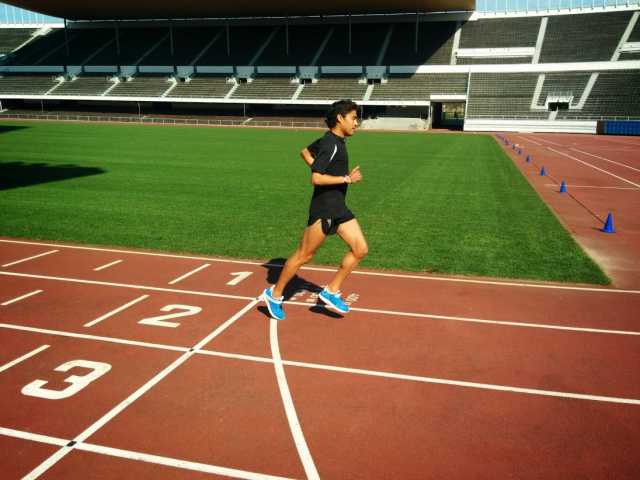 De Karhu Flow Tri komt in februari 2015 in zijn definitieve versie op de markt. Daarin zullen mogelijk nog extra verbeteringen gemaakt worden. Er wordt nu al gesproken over een richtprijs van € 130,-.
Review Overview
Design
Comfort
Prijs/kwaliteit
Gewicht
Cool?
91
Summary : Karhu komt met de triatlonschoen tegemoet aan de wensen van de moderne triatleet. Hij scoort op elk vlak goed, alleen op design moet hij een puntje inboeten omdat de schoen voorlopig alleen in Fins blauw-wit te verkrijgen is...
User Rating:
Be the first one !
91
De Karhu Concept Store in Helsinki is open voor het publiek. Karhu sluit niet uit dat er in de toekomst ook in andere grote steden een concept store komt.
Met dank aan Joris Sels van Sportdeals.
Klik hier voor meer info over Karhu en hier voor Sportdeals.